Originally written: Jan. 30 at 10:23 P.M.
As I've said before, Poynter Online is a great resource for journalists. I read Joe Grimm's "Ask the Recruiter" column every weekday and Colleen Eddy's "Colleen on Careers" every week.
I found both of today's editions particularly interesting and relevant to student journalists:
Ask the Recruiter – Starting a Professional Web Site?
Colleen on Careers – Asking For the Moon in Online Job Ads
Also from Poynter, in last night's the E-Media Tidbits, is a great j-school-related article:
E-Media Tidbits – J-School: The Right Tools Teach the Right Mindset
Weigh in: Do you have a personal or professional Web site?
Update, 11:45 A.M.: I was listening to NPR's "Talk of the Nation" podcast when I wrote this first part of this post. A few minutes later there was an interesting conversation about the jobs and the workplace.
Check out the podcast for Wednesday, Jan. 30 at 46:48.
Below is an excellent quote from U.S. News and World Report's contributing editor for careers, Marty Nemko. Nemko said the following (at 1:05:58 in the podcast) in response to a caller who said he always asks, "Why should I work for you?" at the end of a job interview: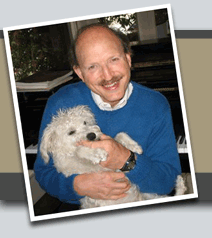 "A job interview should not be an interrogation, it should be a kind of first date where both of your are trying to check out whether you are right for each other and whether you should go steady. And I think that is very empowering of the worker, and an appropriate empowerment of the worker. Those kinds of questions suffuse through the interview both confidence as well as you're going to get a better sense of whether you are going to fit."
Epilogue, Jan. 31 at 2:06 A.M.: Why did it take so long to post this? Well, I couldn't find out Nemko's name before I had to go into Wednesday deadline mode. Now that we've finished, I just replayed part of the podcast to find out his full name and check it online.